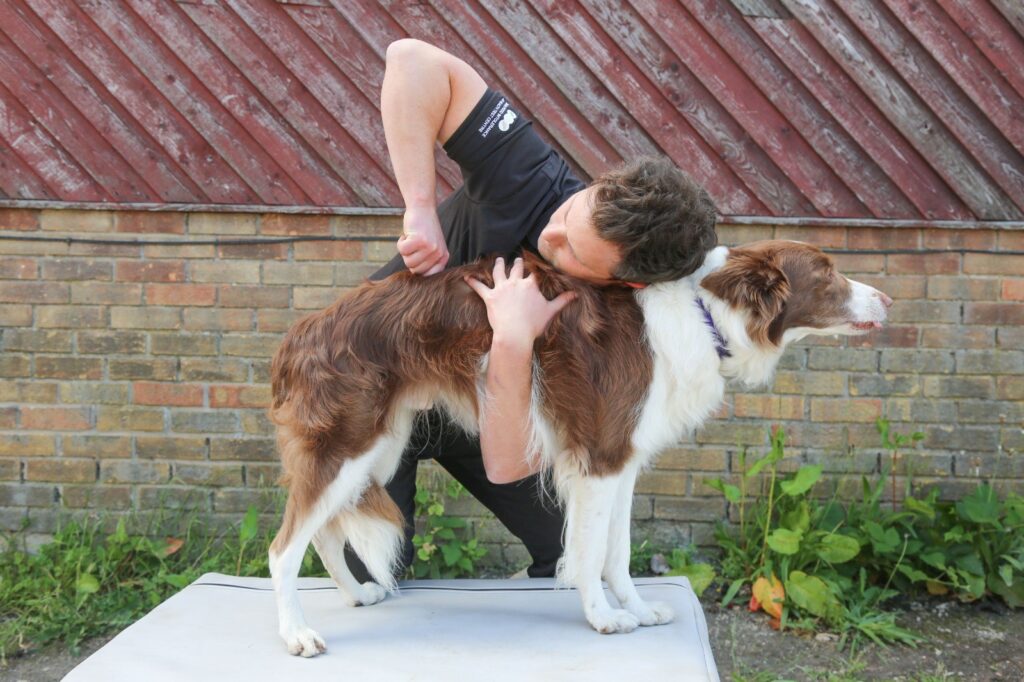 The British Veterinary Chiropractic Association (BVCA) is a national non-profit organisation dedicated to promoting excellence in the field of Veterinary Chiropractic in the United Kingdom.
The association endeavours to establish consistently high standards of Veterinary Chiropractic through approved educational courses, and the membership code of conduct and standard of proficiency.
Veterinary Chiropractic is a profession using Chiropractic techniques that have been adapted from human practice in order to be applied to veterinary (animal) patients.
Veterinary Chiropractic does not replace traditional Veterinary medicine, its aim is to help provide additional means of treatment options for spinal problems as well as biomechanical-related musculoskeletal disorders.
Membership to the BVCA
Membership is only granted to practitioners qualified with a degree in either veterinary medicine and/or chiropractic who also have additional approved veterinary chiropractic postgraduate training and have passed the independent certification examination by the International Veterinary Chiropractic Association (IVCA). All our members are required to adhere to membership rules and regulations of the IVCA and complete 30 hours of CPD every 3 years in order to keep up-to-date with developments in Veterinary Chiropractic and consequently offer the best possible treatment to their patients.
All animals treated by a Veterinary Chiropractor have in the past had, prior to treatment, a requirement for full approval from that particular animal's attending Veterinarian. This pre-requisite has recently changed, so that both performance management and maintenance care, no longer requires veterinary approval. However, our members as a matter of professional courtesy, in general, will still contact your vet and as required, will provide clinical session notes after cessation of a visit. Should insurance wish to be claimed, then veterinary approval is in most cases still required.